NEW ORDER HISTORY PAGE
Easily check the current status of your orders and access shipment tracking numbers
Search for an order using order number, material number, material name or shipment number.

Search for an order from certain time period

Search for an order in certain status, such as Partially shipped or Confirmed

You can see the status of each order.

Click at the order number to access the Order detail page.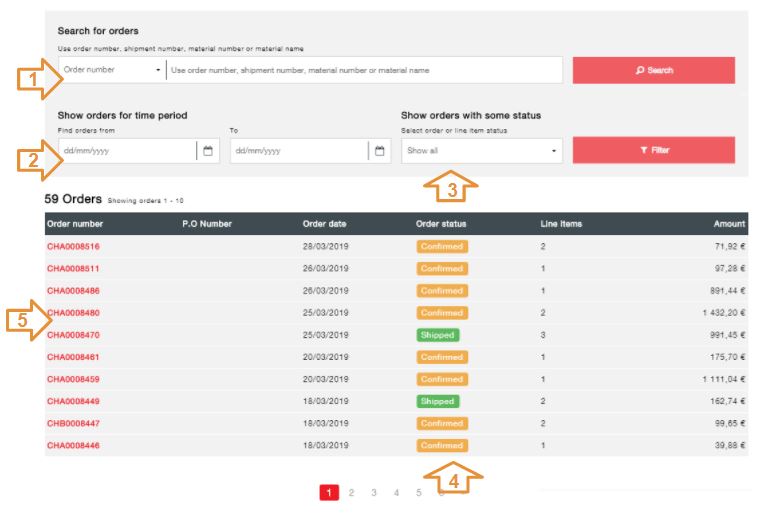 Order detail page
You can see the order information on the top of the page. That includes shipping information.

Order lines are listed beneath, each either in Shipped or Open status.

You may search for a material using material number.

You may filter the view to e.g. see only Open or not shipped items.

Shipment column contains tracking links for deliveries from central warehouses.
My Open Orders view
New My Open Orders view only lists open or not shipped materials for all orders made by your organization.
You may search in this view using your order number or item number.
You may also only view orders from a certain time period.