HOW TO FIND SPARES PARTS WITH YOUR HIAB MACHINE'S SERIAL NUMBER?
LOCATE MACHINE'S SERIAL NUMBER

If you don't have a part number available, the quickest way to find parts in Hiab Webshop is by using your machine's serial number. You can find the serial number on the machine's printed number plate.
USE SERIAL NUMBER SEARCH BAR
Write down the serial number and enter it in the Serial Number search bar. Hit the return key or press the red button to view the technical drawings for your exact equipment. If technical drawings are available for your model, you'll be able to explore the models of your machine. For certain serial numbers, you'll need to use the machine assembly document.
Note that the serial number search bar currently supports Hiab, Moffett (models until 2018), Multilift, Loglift, and Waltco (models from 2015 onwards) machines only.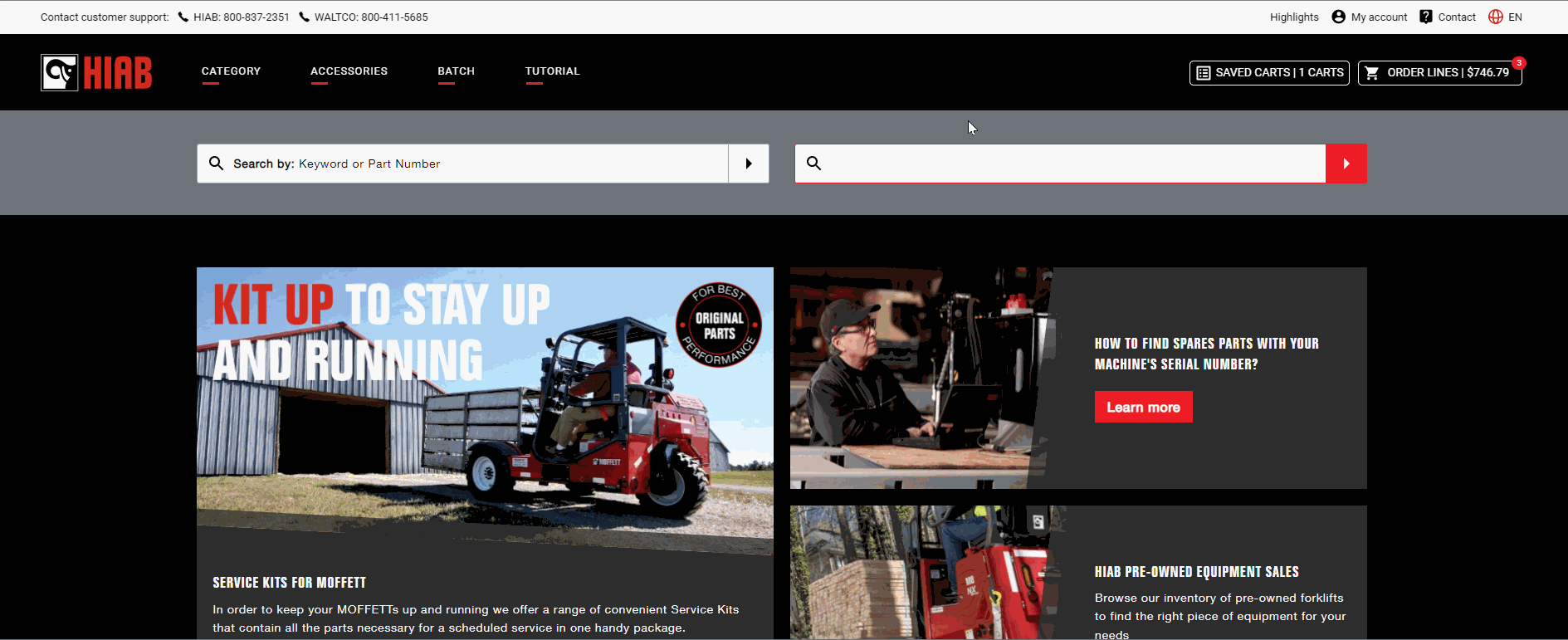 DRILL DOWN MODEL DRAWINGS BY COMPONENTS
Model drawings are structured by the components of the machines. Find the component title that best fits the category of the part you are looking for, for example, to purchase a horn that would fall under electrical. Then select next level. Finally, click the assembly. Webshop shows the assembly breakdown. Scroll downwards using the scrollbar to see the list of parts with prices and availability.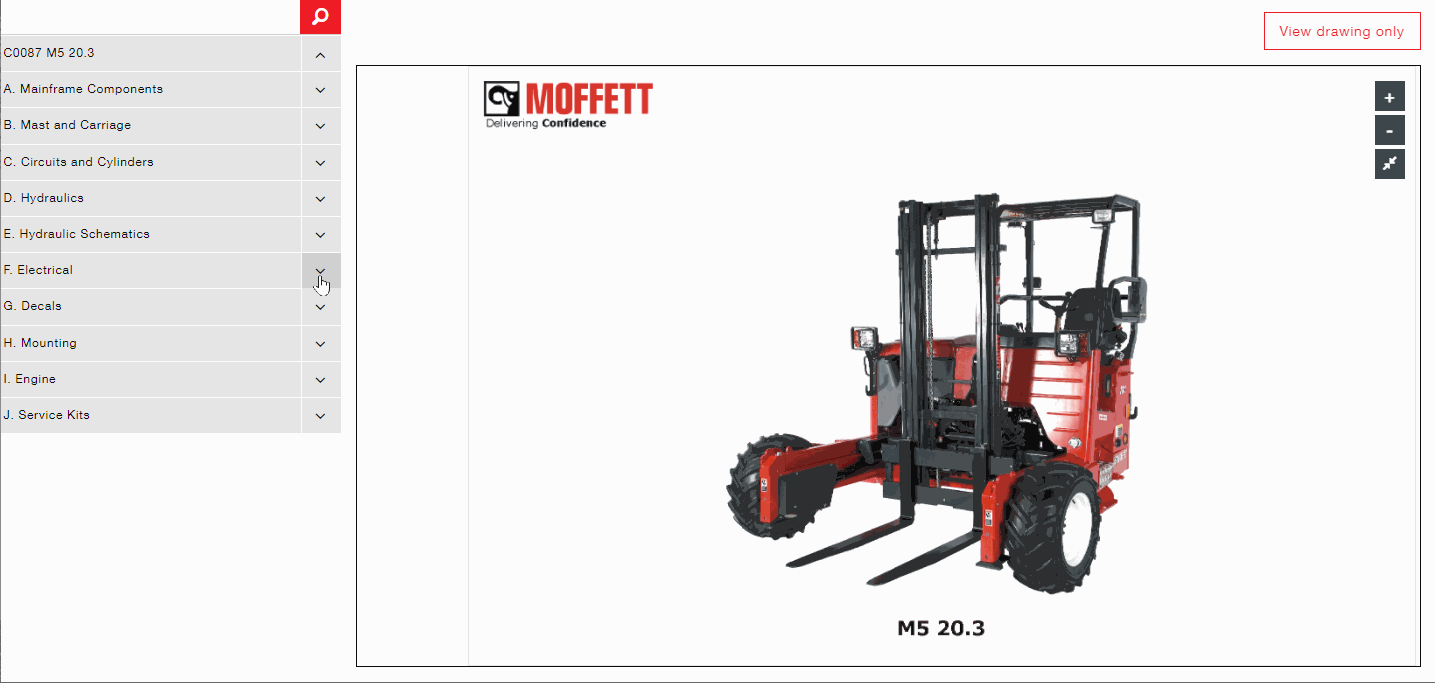 VIEW PARTS DETAILS PAGE
View parts details by clicking their name or number. Here you'll see the parts details. You can add it to the cart or simply hit the quick buy button. Then at checkout, you can complete your order by filling in your order details.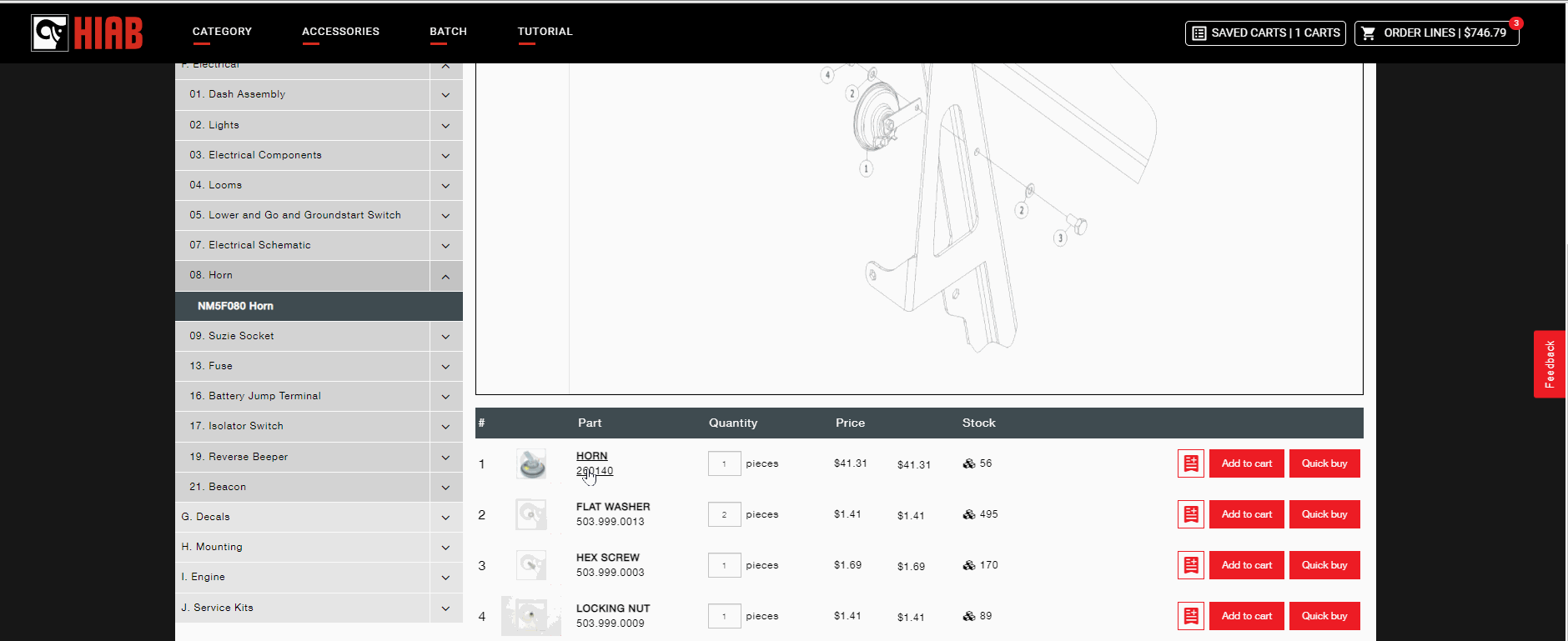 USE MACHINE ASSEMBLY DOCUMENT TO FIND PARTS
For some machines, the machine assembly document is the only way to find parts. The document is a listing of parts and components. Press CTRL + F on your computer keyboard to activate the search function, and type what you are looking for. You might need to try some different names if you don't find it right away.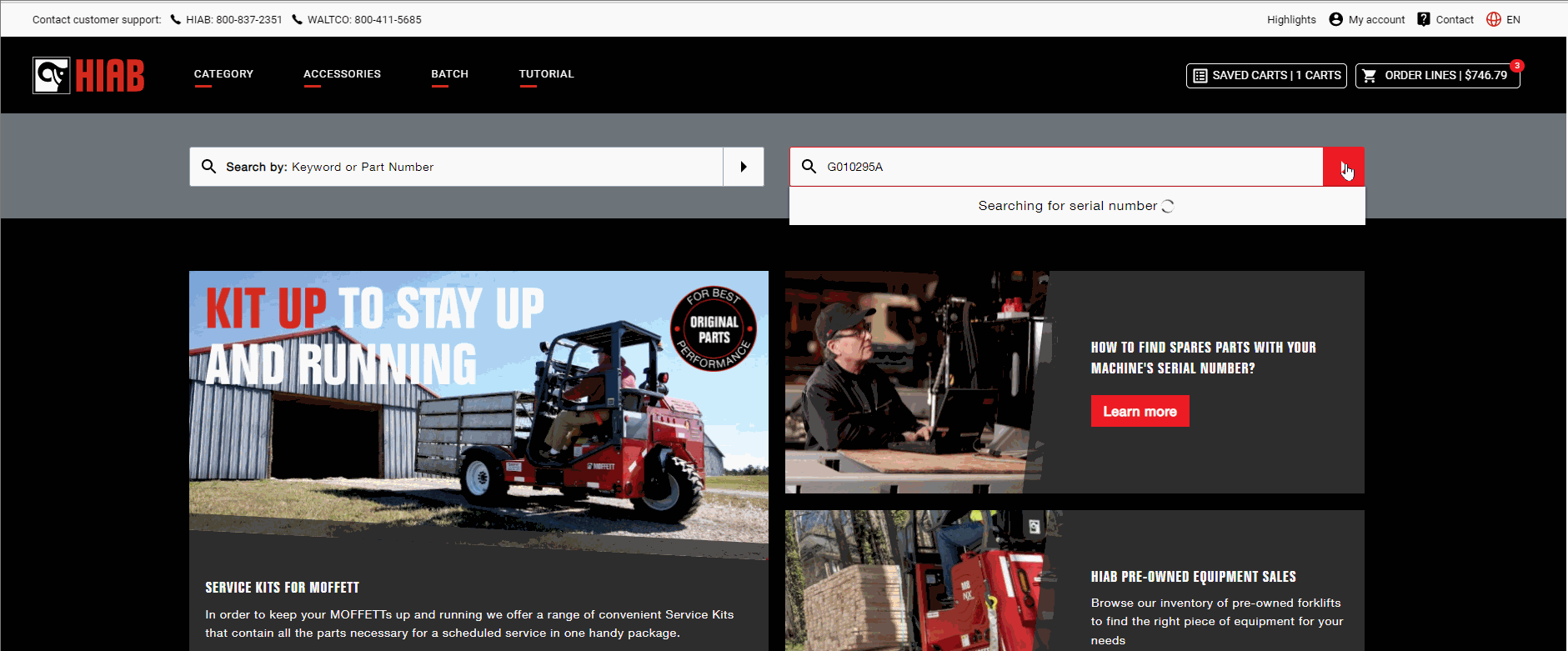 USE PART NUMBER SEARCH BAR
Once found you'll need to select and copy the part number, return to the webshop and paste it into the Part Number search bar. After choosing by clicking on the part you'll see the part's details. You can add it to the cart or hit the quick buy button.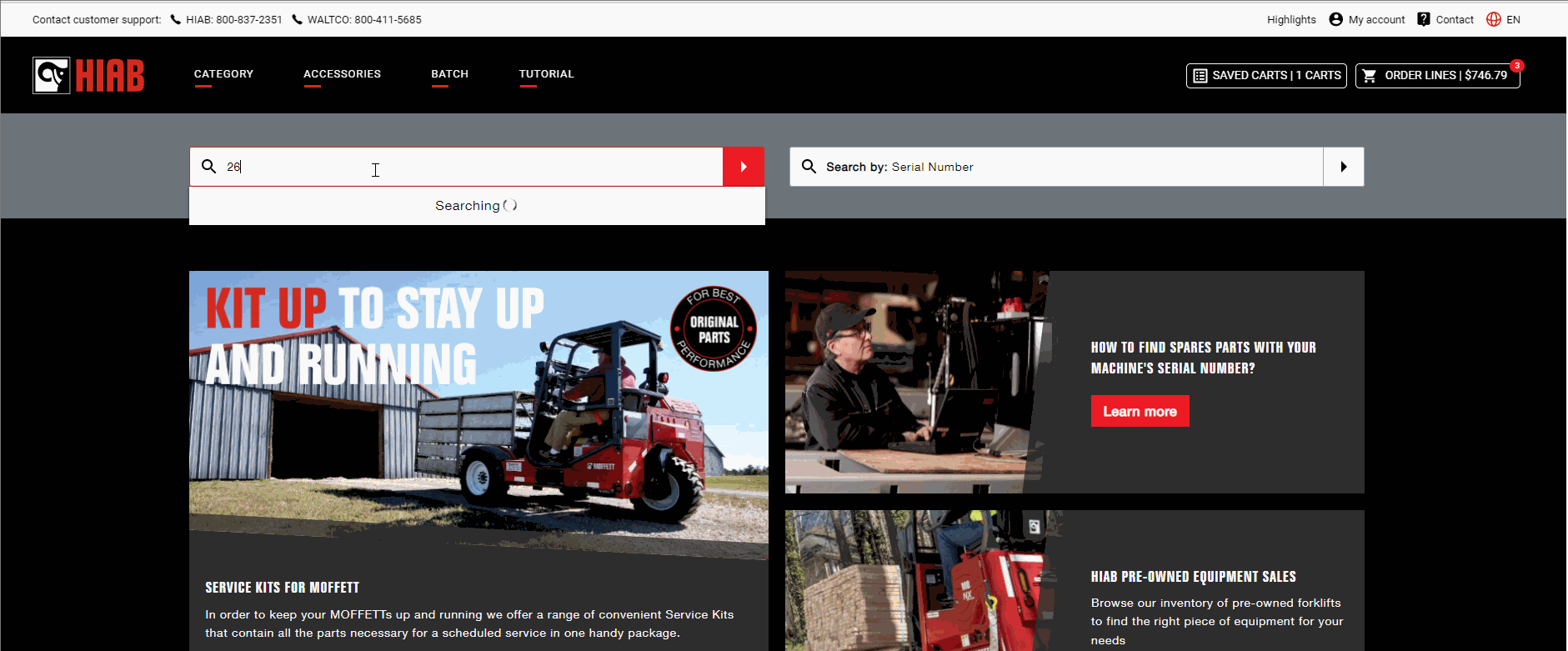 CONTACT US FOR MORE INFORMATION
If you need more information, please contact us for all of your Hiab product parts needs.